Your future
Develop your legal expertise. Sharpen your commercial focus. Become a trusted adviser to clients around the globe.
Practice groups
Corporate
Corporate
From mergers and acquisitions (M&A) and venture capital to private and public equity and debt offerings, our global Corporate team assists clients through all stages of their transactions to ensure successful deal outcomes. With 950 corporate lawyers across the world, we are able to help businesses transact across borders by combining a market-leading international practice with specialist local expertise.
Our M&A practice has been consistently executing more deals globally than our competitors. Thanks to this high volume of transactions, we are able to deliver high quality commercial advice to our clients who benefit from the efficiencies derived from our experience.
Employment
Employment
Our Employment group provides solutions-based advice and supports clients in the day-to-day management of their people-related legal issues and risk.
The group advises on all areas of employment, including trade union and employee relations, discrimination and diversity management, global mobility and data privacy. Employment also advises on legal, tax and regulatory aspects of remuneration, employee share incentives and other benefits, and assists clients generally in designing and delivering their reward strategies. Our pensions lawyers cover every aspect of pension provision, as well as the management of pension disputes.
Finance & Projects
Finance & Projects
Our Finance, Projects & Restructuring group provides market-leading insight and advice, representing leading investment and commercial financial institutions, public and private companies and government entities.
Our Finance and Projects teams focus on debt finance; energy & infrastructure finance; financial markets; financial services regulatory and projects, where we work on joint ventures and other collaborations. Our aim is to assist clients with finding commercially sound solutions within the political, legal and commercial environment of the host country in which they are operating.
Intellectual Property & Technology
Intellectual Property & Technology
The IPT group focus on various areas such as brands, trademarks & marketing, media, sport, IT, gambling, life sciences among many more. The practice provides both litigation-related and strategic commercial advice to a wide range of industry sectors, helping clients from technology and pharmaceutical companies to banks and financial institutions.
We develop asset management and protection strategies designed to help clients manage risk, continue growth and protect market share around the globe. We understand the commercial issues and pressures that arise from IP disputes or related negotiations, and we provide innovative and strategic solutions to handle them.
Litigation & Regulatory
Litigation & Regulatory
DLA Piper's Litigation & Regulatory group comprises dispute resolution lawyers and regulatory specialists in more than 30 countries. Our group helps clients reduce the uncertainties involved in disputes through innovative and commercial dispute resolution strategies, and effective case management. We have the proven ability to deploy large, cross-border teams on major international disputes.
The globalisation of business is resulting in more cross-border disputes and extraterritorial application of legislation. We have the local strength and knowledge to advise on specific legal, cultural and procedural issues.
Real Estate
Real Estate
DLA Piper's Real Estate group is the world's largest real estate practice, and is consistently top-ranked by publications and directories globally.
Real estate is the built environment - everything from offices and residential units to retail centres, logistics hubs and healthcare facilities. Almost every single DLA Piper client has real estate needs, be it as a core investment or as an underlying asset. We aim to meet the needs of all of these clients and ensure that their holdings and investments add value to their businesses.
Restructuring
Restructuring
Our Restructuring lawyers develop innovative restructuring solutions that deliver commercial results. We advise on all matters relating to public and private companies in underperforming and distressed situations. Our experience also extends to contentious issues arising from restructurings and insolvencies.
We have significant experience of advising clients on investigation, enforcement, litigation and asset recovery on a multi-jurisdictional basis. Our client base encompasses debtors, lenders, government entities, trustees, shareholders, directors, and distressed debt and asset buyers and investors.
Tax
Tax
The group helps tax departments of multinational companies to address the complex challenges of international commerce and business operations. We advise on a wide range of tax issues: inward and outward investment, private equity deals, structuring for corporate and real estate acquisitions and disposals, transfer pricing planning and documentation as well as executive and employee compensation packages.
Our Tax lawyers draw upon the experience of colleagues in numerous areas of law, which further strengthens the capabilities of our tax practitioners, resulting in fully integrated advice to our clients.
Hidden
Learning and development
All our people have access to formal training courses – ranging from technical courses, business, systems and skills training, to continuing legal education.
Our award-winning International Career Academies provide our lawyers with an opportunity to learn and enhance professional skills at key stages of their careers, while developing their internal networks across the firm.
Diversity and inclusion
Diversity and inclusion are an everyday part of who we are and what we do.

We're a global firm with diverse clients and we know our clients expect us to represent the communities in which we work and value our advice on both local and global markets. Diversity isn't just about visible differences, it's the unique blend of talents, experiences and perspectives that make you who you are and we pride ourselves on having a culture and environment where everyone is valued for being themselves.

Wherever you are from, wherever you join and however long you stay, by joining our firm, you join our family. DLA is striving to achieve a culture where everyone's voice is heard and counts and where everyone can be themselves.
More than just work
As a member of the firm, you will have opportunities to take part in social events, join our sports teams and fundraise for the charity of your choice.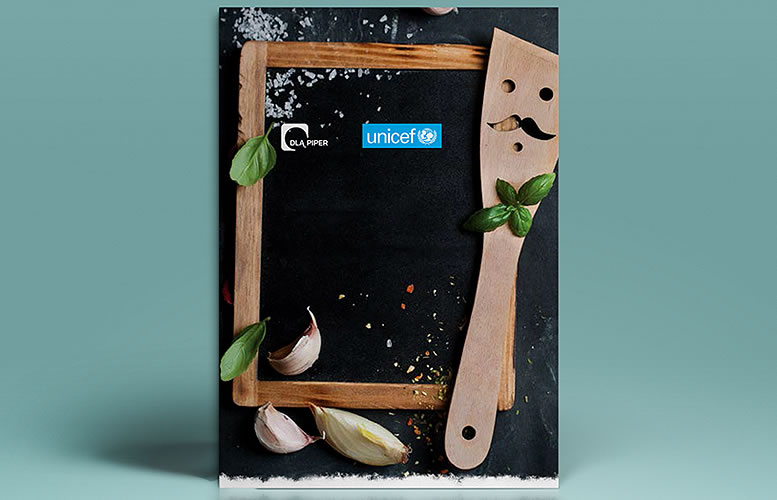 Perfect recipe for UNICEF
Our UK offices collaborated to produce a DLA Piper UNICEF cook book. It contained 59 recipes from employees, clients and high-profile figures and all proceeds were donated to UNICEF.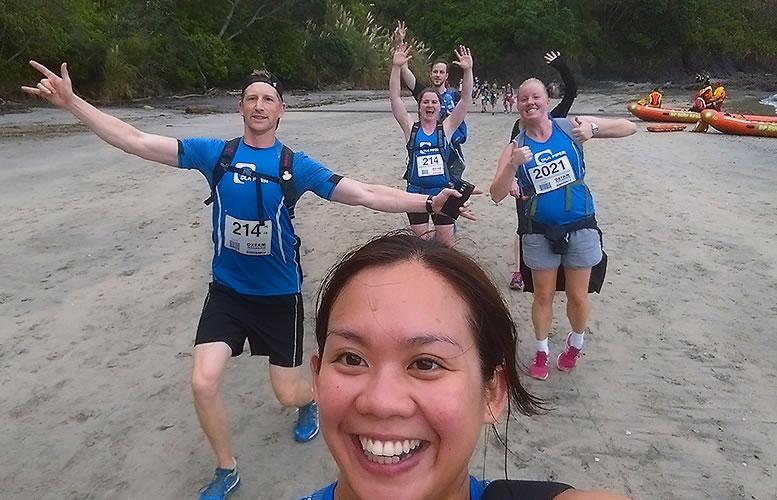 Trailwalker Challenge
Three teams from our New Zealand office successfully completed the Oxfam Trailwalker Challenge. Going to epic lengths for a great cause, they traversed 50km or 100km in difficult conditions.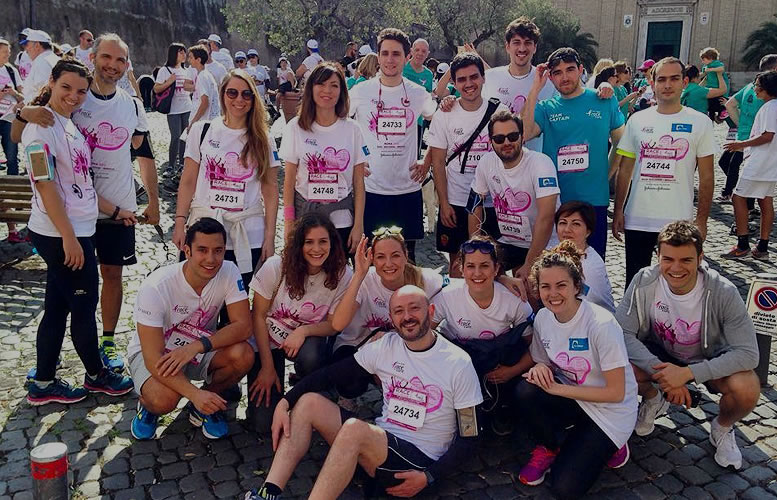 Race for the Cure
Our Rome office took part in the Race for the Cure in Rome, in support of the cancer charity Susan G. Komen Italy. The 5km race was the culmination of three days of events around the Circus Maximus.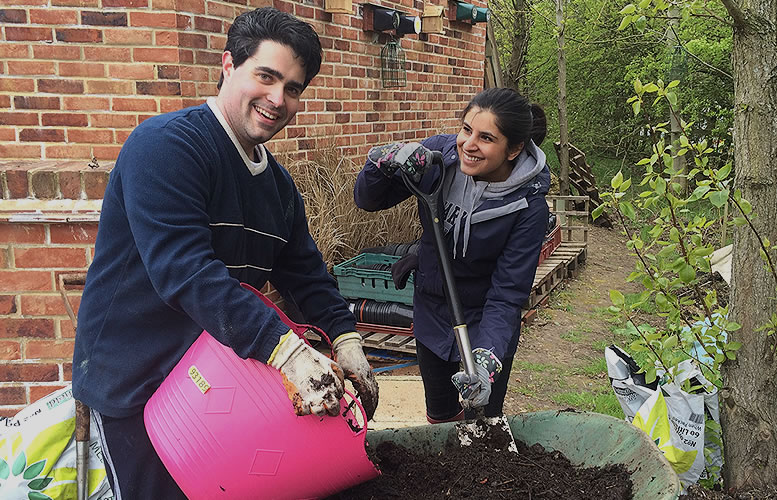 Good turn for Marie Curie
The IPT team in Birmingham got their hands dirty for a good cause. Spending a day in the compost, they did some voluntary gardening work for the Marie Curie hospice in Solihull.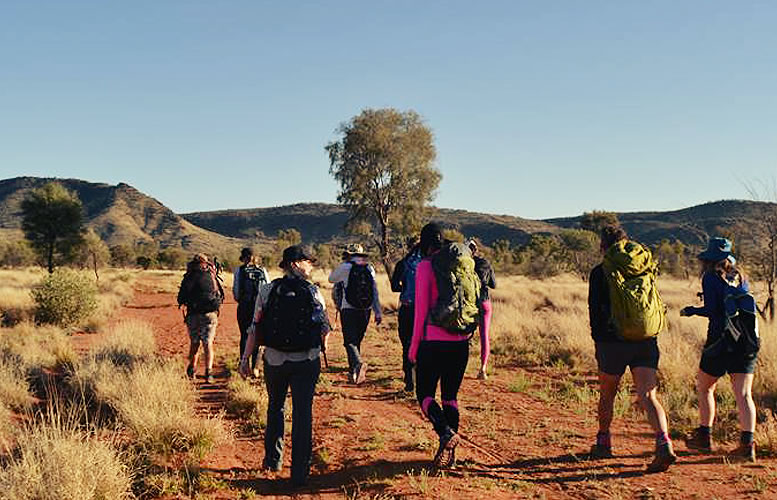 Trekking the Larapinta Trail
Ten female volunteers took up the challenge to walk into the centre of Australia, organised by LAW, DLA Piper's Leadership Alliance for Women to raise money for Indigenous Community Volunteers.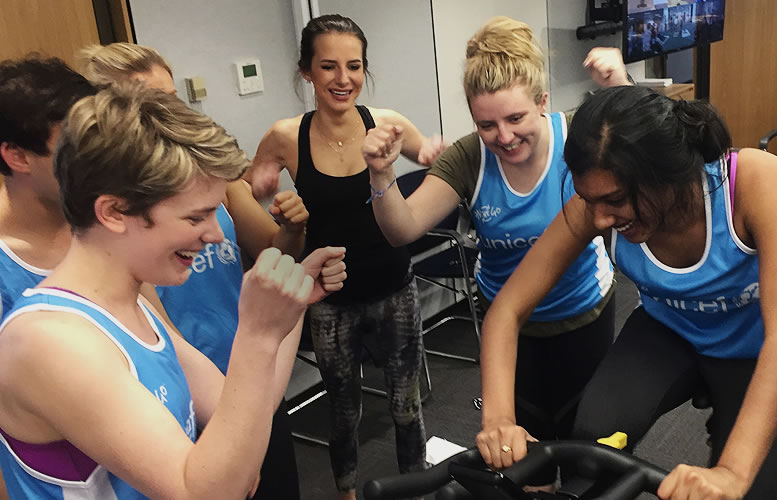 Cycle for UNICEF
Around 20 offices across Europe, Asia, Australia and New Zealand compete in the UNICEF Cycle Challenge, raising funds for child justice.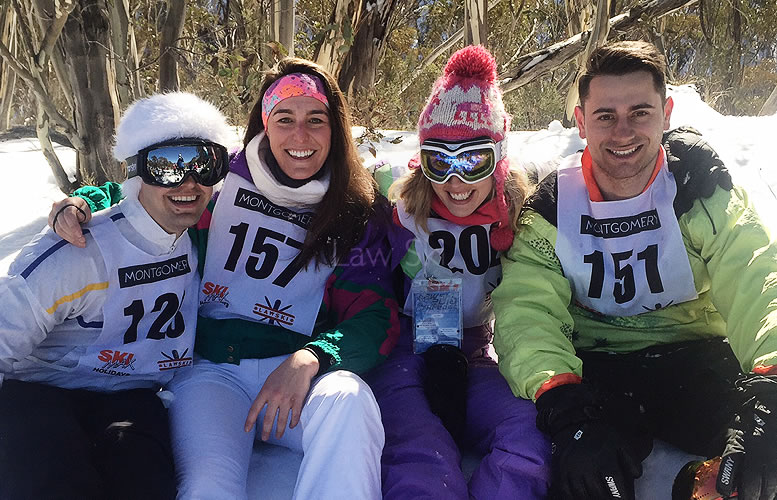 Law Ski
A team of 16 Aussie DLA Piper skiers and boarders competed at the LAW SKI event in Thredbo, with around 300 other lawyers from other major law firms, barristers chambers and corporates.