Covid-19 has significantly changed the way in which businesses and consumers interact with one another. Businesses of all sizes have had to adapt to how they make and receive payments due to social distancing restrictions. Nonetheless, Visa's services have enabled many small businesses to adjust their old payment models to this new environment: Visa's secure online payments have provided the basis for an exponential rise in online stores; in-store contactless payments have facilitated transactions while reducing the risk of transmission; and Visa's digital marketing resources have allowed those businesses to reach out to their customers in new and effective ways.
Visa is providing these and other solutions to businesses across the world. As a result, it is an extremely interesting and dynamic time to be seconded to Visa. Although I have been remote working with Visa since the start of my secondment, it has been an exceptional opportunity to gain an understanding of a business which seamlessly facilitates the transactions of so many on a daily basis.
The team have been incredibly supportive, during this period, which has enabled me to make the most of the secondment. Within the first couple of weeks of starting, I was introduced to each member of the team. This really helped to get to know my colleagues at Visa and hear about the types of work they see. With restrictions briefly allowing, I was also fortunate enough to be able to meet the team for a picnic in Regents Park within the first few weeks of starting with Visa.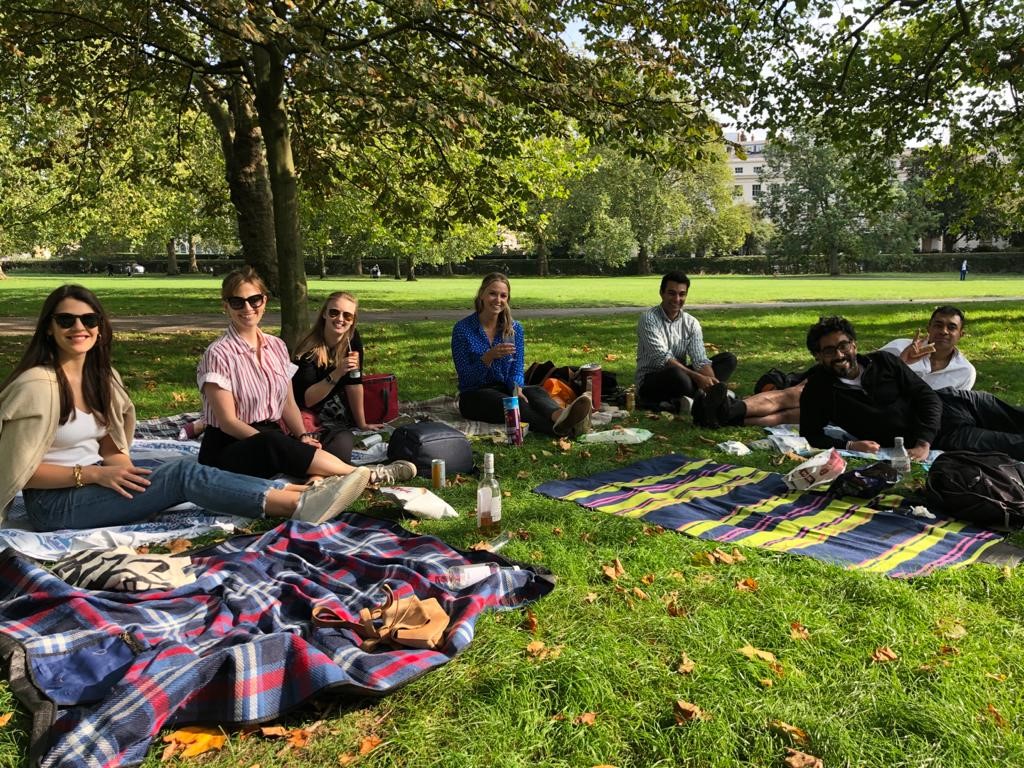 Visa Legal is a closely coordinated team. There are weekly calls in the Commercial Law team, where we receive updates about Visa from the Director of Commercial Law as well as catching up with one another. The team is very friendly and approachable; aside from always feeling like I can reach out to anyone in the team, I have a weekly catchup with my team leader who has made me feel a valued member of the group.
Although having crossed paths with other departments within Visa Legal, I have primarily worked with Visa's Commercial Law team. A typical day involves a variety work streams. These may include drafting, reviewing and negotiating of Visa and Visa affiliates' contracts, approving external communications, creating and reviewing templates to be used on future agreements with third parties, and answering ad-hoc legal questions that arise within the business from time to time. I have learned a great deal about the payments sector, the legal and commercial questions that are raised within it and in-house practice generally within my initial two months.