As part of the DLA Piper Graduate Programme I am currently on a six month secondment in the Singapore office Litigation and Regulatory team. Ever since I visited Singapore for Chinese New Year in February I knew it was a place I would come back to, so having the opportunity to live and work here for 6 months is incredible.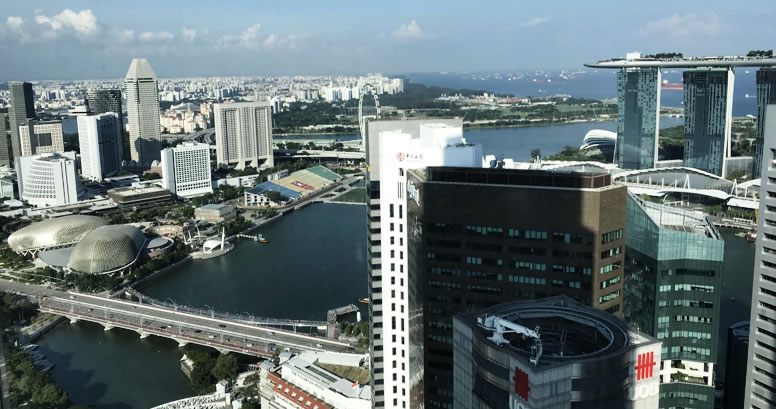 The Singapore office is located in the UOB plaza on the 48th floor, so as you can imagine the view is pretty amazing. From the office you can see the iconic Marina Bay Sands hotel and the Singapore Flyer. The office is much smaller than Leeds (there are around 35 people in total including 4 UK trainees on secondment) but everybody has been very welcoming in the time I have been here. The office works very closely with the other DLA offices in Asia and Australia so I've already had the opportunity to work on matters running across multiple jurisdictions.
When I'm not in the office or exploring Singapore I have taken advantage of Singapore being such a global hub for international travel. In the next few weeks I've got trips planned to Borneo, Bali and Hong Kong!
September is a great month to be in Singapore. On the 16th September the country hosted the Grand Prix night race. I was invited to attend a client event hosted by the DLA Litigation team at the Singapore Cricket Club. Not only did this provide a great opportunity to meet some of the firm's clients within the insurance sector but I also had an amazing view of the race track!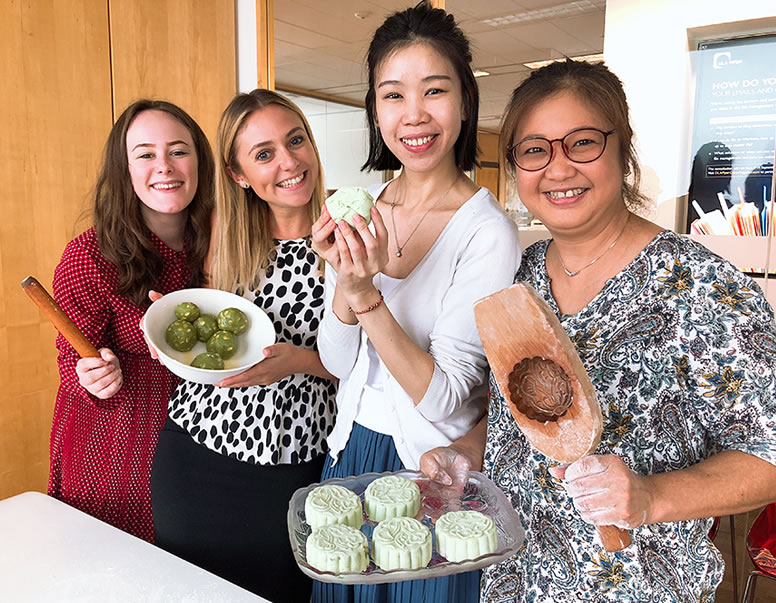 On the 24th September Singapore celebrated the Mid-Autumn Festival (also known as the Mooncake Festival). The festival is about lunar appreciation so celebrations include lighting lanterns and eating mooncakes. In preparation for the festival our Office Manager ran a 'mooncake making workshop' in the office. Mooncakes are traditionally made from lotus seed paste and egg yolk but are now often filled with chocolate and champagne truffles.
I would definitely recommend a secondment to anybody that is considering it. I have had the chance to experience life in a different country and meet and work with colleagues from across the globe.