Here is a summary of my key take away's from the activities completed at the Royal Military Academy Sandhurst:
Day one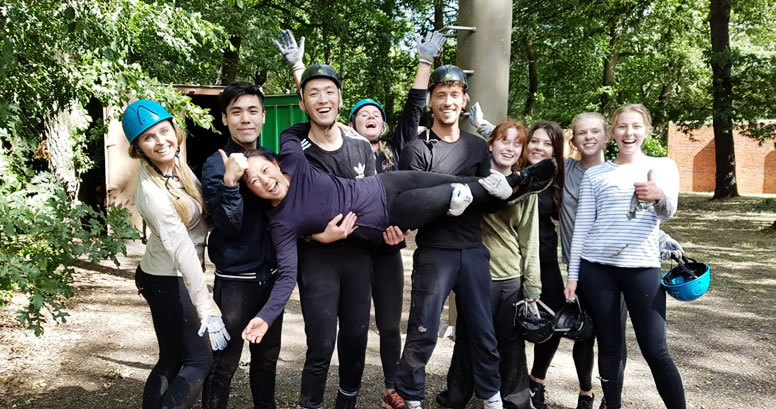 Matrix:

Thinking about problems differently – breaking down siloed thinking i.e. "thinking out of the box" to enable collaboration to deliver the best product.

High Tech HQ:

Thinking about the client here and checking in regularly – how does this affect us as lawyers and the product we deliver.

Command Tasks:

Communication is key to working together to create solutions and implement them effectively to solve the problem at hand.
Key note at dinner
Jake Meyer discussed the importance of setting goals, and when they are achieved, recalibrating and setting further goals. Jake also talked about perseverance, and while this was in a "climbing huge mountains" sense, I thought this was particularly relevant to being a new graduate. In many ways we will be facing our own "huge mountains" and unfamiliar territory that will have to be navigated. To thrive in this environment, I think we will need to have clear goals, and persevere through the unknown to reach these.
Day two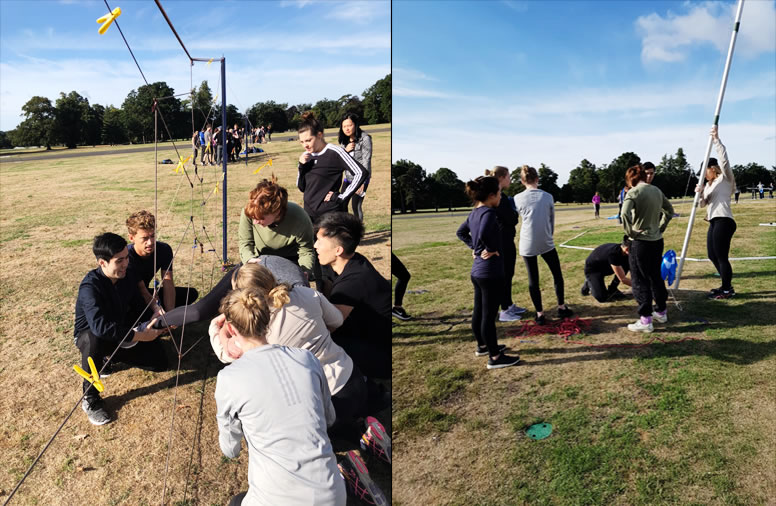 Obstacle course

We put our learning's from the week to use – i.e. the concept of perseverance and how powerful a team can be when they work together effectively. Many of us were pushed out of our comfort zones and it was rewarding to see how much we could grow and develop as a team from this unfamiliar experience. The obstacle course was an absolute highlight of my week and I know our team felt particularly proud of accomplishing a really difficult task. We noticed a difference in how our team communicated and worked together.

Rafting:

The rafting course was a lesson in seeing a project through from start to finish and having an eye on what the final product should look like. It also demonstrated the true meaning of "many hands make light work" and illustrated how effective team work can be so valuable.

Command task race:

The command task was a lesson in how important focus is for a task and we realised that distraction could lead to a less successful result. It was imperative to identify the key issues and focus on those as they would deliver true value.
Other take aways were as follows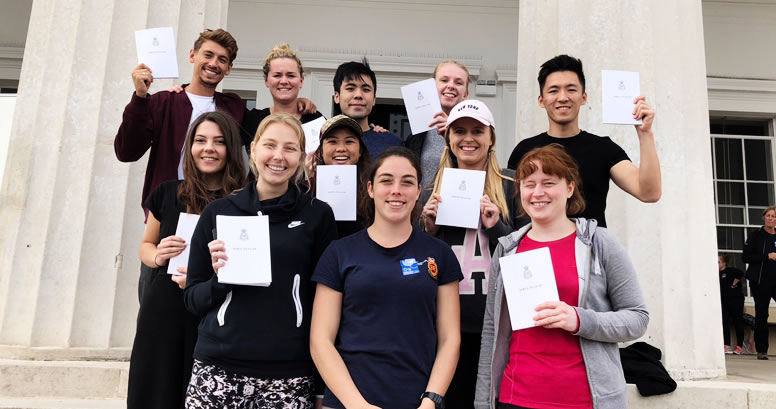 The concept of "followership" was new to me and hit home with me about my current role as a graduate in my team. Good followers get the job done while supporting the team as a whole and this leads to a successful team dynamic.


How important reviews are – high performing teams regularly and robustly review their performance to see what the team can do next time to be more successful. We noticed this in our team dynamic at Sandhurst, everyone was receptive and open to feedback and this meant we performed better at the next task.