Monday 20 August 2018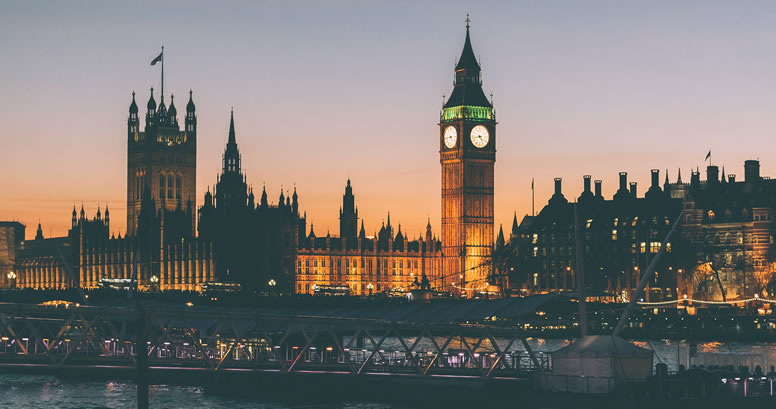 After a fantastic week of training and networking with the UK graduate class of 2018, we arrived at the office on Monday to be introduced to the Australian and Hong Kong graduates. A welcome breakfast kicked off the International Graduate Induction and gave us the chance to get to know each other.
We were then fortunate enough to be introduced to Sandra Wallace, who spoke about some of the amazing opportunities available at DLA Piper and her journey to UK Managing Partner and Joint Managing Director for Europe and the Middle East. Next to speak was Michael Fiddy, Global Co-Chair of Restructuring, who gave us a stimulating talk on the structure of the firm and its different sectors. Mitra Jones, Head of Diversity and Inclusion, gave us the first insights into DLA Piper's commitment to this initiative and the opportunities to get involved. Finally, Jon Hayes, Corporate Partner and member of the International Board, rounded off the talks with some motivating career advice and reflections on his own career journey. I think we all agreed that we were incredibly lucky to meet such inspiring members of the firm.
Our first day ended with a pub quiz which was kindly put together by some of the second year Trainees. This provided the opportunity to get to know each other better and show off our pub quiz skills, some more honed than others!
Tuesday 21 August 2018
On Tuesday Toby Smith delivered a Resilience Workshop which showed us the value of small steps taken to stay on track mentally. The session was interactive and got everyone thinking about the importance of mental wellbeing in the workplace. It was great to see that DLA Piper place importance on mental health and are taking proactive steps to foster a positive culture around this from the outset of our careers. Mental health is a topic that has traditionally been neglected by the profession however it is becoming increasingly evident that it is hugely important and I was encouraged to see that DLA Piper embrace a forward thinking attitude to this. I am sure some of the tips Toby gave us will come in handy during our first few months as trainees and throughout our careers.
Our afternoon was spent participating in an interactive sector workshop activity. This gave us the opportunity to meet more people that perhaps we had not spoken to yet and to practice our presentation and pitching skills. My team all pulled together to present, despite knowing very little about the Insurance sector and we all received some useful feedback on pitching to potential clients.
Then it was time for the partner dinner, an event we had all been looking forward to. We were treated to an amazing three course meal in what felt like Hogwarts dining hall where I was able to chat with some of the partners of the firm and meet more of my international colleagues.
Wednesday 22 August 2018
Our final day in the London office was focused on Responsible Business. The day began with introductions from the Pro Bono team including Nicolas Patrick, Head of Responsible Business, who had kindly flown all the way from Australia to spend the day with us. We were given an insightful talk on the variety of pro bono work that DLA Piper do and then participated In an interactive workshop on human rights. It was really inspiring to hear about the work DLA Piper is involved in and made me feel proud to be joining a firm that is dedicated to responsible business.
The day was concluded with a fun workshop hosted by one of DLA Piper's pro bono clients, Unicef. We were then all treated to pizza and bubbles on the roof terrace as a reward for our efforts, what better way to end the day!
Thursday 23rd August 2018
Our morning started bright and early with a mass exodus from the hotel as we boarded buses bound for Sandhurst Military Academy. There was a mixture of excitement and trepidation about what the next 2 days would hold. As we drew up to the grounds of the Academy it was hard not to be impressed however by our surroundings and I felt incredibly lucky to have been given the opportunity to visit this historic place.
After a solid cooked breakfast in the dining hall, where I struggled to avoid getting lost finding the bathroom, we were separated into our teams to begin the day's activities. The first tasks were outside, including a blindfold task where we had to create a perfect square from a length of rope which of course ended in hilarity and more of a rectangle than a square. We then headed inside for a command task and a property development presentation exercise. All of my team were brilliant and we agreed that whilst we may not have been overly good at winning tasks, our team spirit was supreme.
The evening was filled with a BBQ dinner in the marquee and an inspiring talk from Jake Meyer on his various mountaineering expeditions, including conquering Mount Everest and K2. I couldn't help but feel rather feeble in comparison as I munched into one too many BBQ sausages!
Friday 24th August 2018
After a cosy night in my military dorm room I was ready for another day of activities with my team. The morning began with a series of problem solving challenges outside where we had to race against the other teams to try complete each task first. Although we got off to a slow start, all being slightly too easy going for our competitive instructor's liking, I think we managed to impress him in the end as we managed to race ahead of the other team in the last activity.
The next activity was the Sandhurst military assault course. I was slightly grateful lunch was after and not immediately before this particular task. However, whilst I was initially apprehensive about the course it actually turned out to be really fun and not nearly as difficult as I imagined. My team were brilliant at encouraging and helping each other through each part of the course and we finished with a great time. The lesson learned was that your only as fast as the slowest member of your team and so it is all about helping each other, something that will be important to remember when working as part of a team at DLA Piper.
After lunch we then completed our final activity for the day, a raft build and race challenge. Whilst our raft was quite aesthetically pleasing, our racing skills slightly let us down and I ended up swimming in the lake for the majority of the challenge!
It was then time to pack our suitcases and head our separate ways home. I had an amazing 2 weeks induction into the firm and left not just with a few bruises from the assault course but with plenty of new friends and confidence to begin my traineeship.