After weeks of sunning myself on the beaches of Thailand *cough* I mean drafting cease and desist letters and legal opinions, I decided to set out on a little weekend adventure to the Thai/Myanmar border (formerly Burma); and what an adventure it was.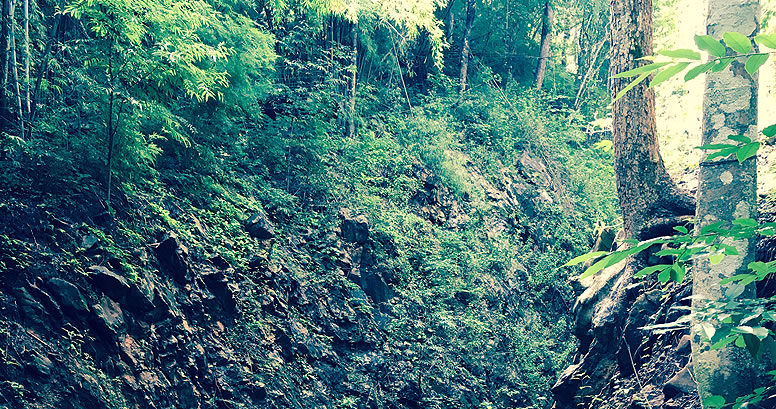 From Day 1 at my hotel I was warned by a friendly local that I should wear 'spray' because, 'there was lots of malaria around' – I didn't have spray. Thankfully however Thailand is known for its abundance of 7/11 stores so I quickly remedied that and set about exploring the area. First stop Hellfire Pass.
For those of you who aren't aware, Hellfire Pass is a mountainous cutting located in the hills along the border of Myanmar and Thailand. It was constructed, with great sacrifice, by WW2 prisoners of war in order to establish a railway line. This cutting and indeed the railway line which ran through it have been made famous by movies such as The Railway Man and The Bridge on the River Kwai – worth a watch I promise. The cutting was extraordinary to see and to walk through, and more than a little sobering.
From Hellfire Pass I visited some other interesting sites, including some hot springs frequented by the locals and heard some truly inspiring tales regarding the history of their area – before returning back to my hotel to enjoy some excellent, if perhaps a little mysterious, local cuisine (word to the wise Thailand can be tricky for those who don't speak the language and who don't eat meat.
On the Monday I was back in our Bangkok office, refreshed and ready to get on with those legal opinions I mentioned earlier. That week however I would put the opinions to the side and field calls alongside the country managing partner, from a client based out of Australia and Singapore, regarding an urgent breach of contract claim that would, if successful, cost our client a small fortune! The partner and I, alongside several other very capable senior lawyers, would go on to review, advise and update our client on several occasions throughout that week as the matter of liability was explored and the facts in hand became clearer. It was fast paced, a great opportunity to be involved and I'd do it all over again for the learning experience and responsibility – but perhaps not for another month or so!