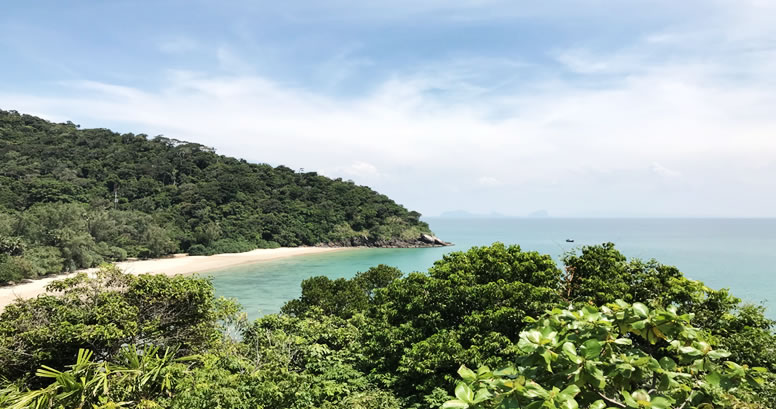 My name is Maud Murcia, I am a second-year trainee from the Birmingham office and I am currently spending the third seat of my training contract on secondment in Bangkok. Whilst in Thailand, I am working with the finance and projects team.
Bangkok is an incredibly vibrant city and one of the highlights of my time here has been planning and organizing my family's stay when they came to visit me. Oddly, perhaps, I do not really consider myself a tourist in Thailand as on the basis I am here for six months, I wanted to integrate as much as possible with the locals and stay away from tourist attractions. However, during my family's trip, I did visit the main tourist locations and it was really enjoyable. There is no denying it - some sights are truly breathtaking in Bangkok, from the now very famous temples such as the temple of the reclining Buddha or Wat Arun which looks amazing at sunset alongside the Chao Phraya River, to Bangkok's skybars offering incredible views of the city's impressive skyline. Another thing that cannot be missed is the importance of food in Bangkok, street vendors are everywhere (literally) and (if you feel adventurous enough) you might get to taste the best Pad Thai you will ever have on a street corner on your way back from work!
Bangkok is, to say the least, incredibly busy! The opportunity to 'escape' the city with my family to travel to Koh Lanta, a beautiful island in the south of Thailand, was one I was pleased to take. Getting there was not easy, having to get on a plane, taxi, boat and taxi again to reach the island but the journey was worth it and added to the impression of getting somewhere special. I had chosen Koh Lanta after it was recommended to me by a colleague for being a colorful and chilled-out island preserved from mainstream tourism. I was not disappointed! Koh Lanta, with its paradisiac beaches surrounded by one-off restaurants with a hint of hippy and its untouched national park, was the perfect island. The waters are crystal clear and the contrast between the long beaches and the jungle in the interior of the island (see picture for proof) striking, not to mention the amazing snorkeling spots located around tiny inhabited islands only accessible by boat from Koh Lanta. I have only been back for a few days and I am already planning my next weekend getaway, crossing fingers I will find an island as perfect as Koh Lanta!
My secondment is truly an incredible experience and I am genuinely grateful to DLA Piper for providing me with the opportunity to work in a different culture and get to explore and create memories for a lifetime.