Your future
Develop your legal expertise. Sharpen your commercial focus. Become a trusted adviser to clients around the globe.
What to expect
At DLA Piper, we pride ourselves on giving new lawyers a truly unique experience when starting their career with us.
Whether it's taking part in our Internship Programme or commencing as a graduate, you'll be given the tools to forge a successful career as a lawyer.
With our buddy-mentor system, you will have the support network to find your feet within our global network and guide you throughout your career.
Your practical experience will see you work alongside people at all levels of the business. Learning through practice and observation, you'll discover first-hand how to deliver legal advice to our high standards.
During your Graduate Programme, you'll also have the opportunity to apply for a secondment in-house with one of our clients or in one of our international offices. You'll be encouraged to do pro bono and community work; not only because it's the right thing to do, but because it will develop your skills in leadership, teamwork and communication.
Practice groups
Corporate
Corporate
From mergers and acquisitions (M&A) and venture capital to private and public equity and debt offerings, our global Corporate team assists clients through all stages of their transactions to ensure successful deal outcomes. With 950 corporate lawyers across the world, we are able to help businesses transact across borders by combining a market-leading international practice with specialist local expertise.
Our M&A practice has been consistently executing more deals globally than our competitors. Thanks to this high volume of transactions, we are able to deliver high quality commercial advice to our clients who benefit from the efficiencies derived from our experience.
Employment
Employment
Our Employment group provides solutions-based advice and supports clients in the day-to-day management of their people-related legal issues and risk.
The group advises on all areas of employment, including trade union and employee relations, discrimination and diversity management, global mobility and data privacy. Employment also advises on legal, tax and regulatory aspects of remuneration, employee share incentives and other benefits, and assists clients generally in designing and delivering their reward strategies. Our pensions lawyers cover every aspect of pension provision, as well as the management of pension disputes.
Finance & Projects
Finance & Projects
Our Finance, Projects & Restructuring group provides market-leading insight and advice, representing leading investment and commercial financial institutions, public and private companies and government entities.
Our Finance and Projects teams focus on debt finance; energy & infrastructure finance; financial markets; financial services regulatory and projects, where we work on joint ventures and other collaborations. Our aim is to assist clients with finding commercially sound solutions within the political, legal and commercial environment of the host country in which they are operating.
Intellectual Property & Technology
Intellectual Property & Technology
The IPT group focus on various areas such as brands, trademarks & marketing, media, sport, IT, gambling, life sciences among many more. The practice provides both litigation-related and strategic commercial advice to a wide range of industry sectors, helping clients from technology and pharmaceutical companies to banks and financial institutions.
We develop asset management and protection strategies designed to help clients manage risk, continue growth and protect market share around the globe. We understand the commercial issues and pressures that arise from IP disputes or related negotiations, and we provide innovative and strategic solutions to handle them.
Litigation & Regulatory
Litigation & Regulatory
DLA Piper's Litigation & Regulatory group comprises dispute resolution lawyers and regulatory specialists in more than 30 countries. Our group helps clients reduce the uncertainties involved in disputes through innovative and commercial dispute resolution strategies, and effective case management. We have the proven ability to deploy large, cross-border teams on major international disputes.
The globalisation of business is resulting in more cross-border disputes and extraterritorial application of legislation. We have the local strength and knowledge to advise on specific legal, cultural and procedural issues.
Real Estate
Real Estate
DLA Piper's Real Estate group is the world's largest real estate practice, and is consistently top-ranked by publications and directories globally.
Real estate is the built environment - everything from offices and residential units to retail centres, logistics hubs and healthcare facilities. Almost every single DLA Piper client has real estate needs, be it as a core investment or as an underlying asset. We aim to meet the needs of all of these clients and ensure that their holdings and investments add value to their businesses.
Restructuring
Restructuring
Our Restructuring lawyers develop innovative restructuring solutions that deliver commercial results. We advise on all matters relating to public and private companies in underperforming and distressed situations. Our experience also extends to contentious issues arising from restructurings and insolvencies.
We have significant experience of advising clients on investigation, enforcement, litigation and asset recovery on a multi-jurisdictional basis. Our client base encompasses debtors, lenders, government entities, trustees, shareholders, directors, and distressed debt and asset buyers and investors.
Tax
Tax
The group helps tax departments of multinational companies to address the complex challenges of international commerce and business operations. We advise on a wide range of tax issues: inward and outward investment, private equity deals, structuring for corporate and real estate acquisitions and disposals, transfer pricing planning and documentation as well as executive and employee compensation packages.
Our Tax lawyers draw upon the experience of colleagues in numerous areas of law, which further strengthens the capabilities of our tax practitioners, resulting in fully integrated advice to our clients.
Hidden
Learning and development
All our people have access to formal training courses – ranging from technical courses, business, systems and skills training, to continuing legal education.
Our award-winning International Career Academies provide our lawyers with an opportunity to learn and enhance professional skills at key stages of their careers, while developing their internal networks across the firm.
Diversity and inclusion
At DLA Piper, we know that diversity and inclusion isn't just about each and every one of us having a voice. It's about the collective power of bringing those many, varied and different voices together. Harnessing the differences in who we are, what we've experienced and how we think, for the better. Promoting equality and progressing because of it.
Wherever you are from, wherever you join and however long you stay, by joining our firm, you join our family. DLA Piper is striving to achieve a culture where everyone's voice is heard and counts and where everyone can be themselves.
To support with building an inclusive culture, DLA Piper has a number of people networks. These networks are internal communities with an interest or focus on a particular topic and are open to everyone. These are:
LAW (Leadership Alliance for Women):
LAW, our gender-balance network works internally and externally to strengthen the influence, leadership and voices of women at our firm. LAW also plays a key role in helping the firm review processes that improve gender equality.
IRIS:
Iris is our LGBTQ+ network for employees and allies. In addition to providing welcoming support to its members, the group serves as a forum and advisory body on matters of concern to DLA Piper's LGBTQ+ employees. The network, through 'Iris represents' delivers pro-bono outcomes specifically aligned to LGBTQ+ NGOs, individuals and organisations.
Mosaic:
Mosaic is our ethnicity and cultural heritage people network. The overall aim of Mosaic is to ensure all DLA Piper employees, regardless of their heritage, culture, ethnicity and background feel valued, supported and able to achieve their full potential.
PACT (Parents and Carers Together):
PACT is our people network for anyone with caring and family responsibilities of any kind, and anyone who wants to find out more about how to support those who do.
Ability:
Ability is committed to ensuring people with disabilities, and those who care for someone with disability, feel they belong.
Visit the blog section to read more about how DLA Piper trainees get involved with the firms people networks.
Visit our Diversity and Inclusion page to learn more about why this is important to DLA Piper.
A day in the life of an associate
So what's life like at DLA Piper? Serena – an associate in London – takes us through a typical day.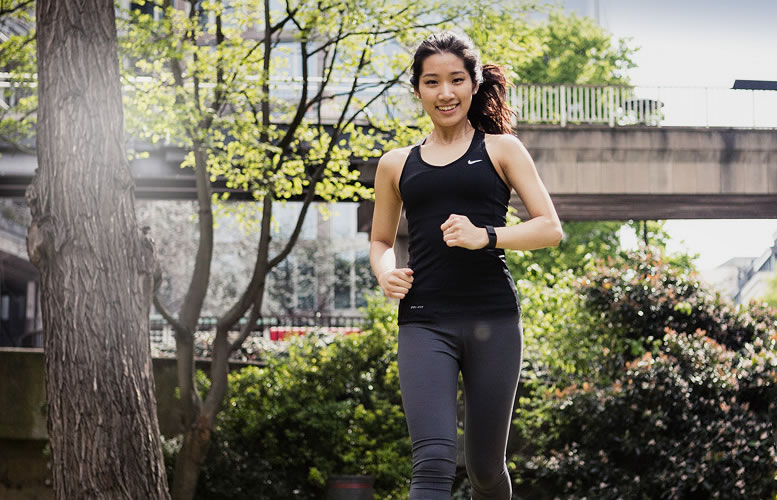 Running: I like to kick off my day with a session at the gym or a run near the office if the weather allows. It wakes me up and gets me energized.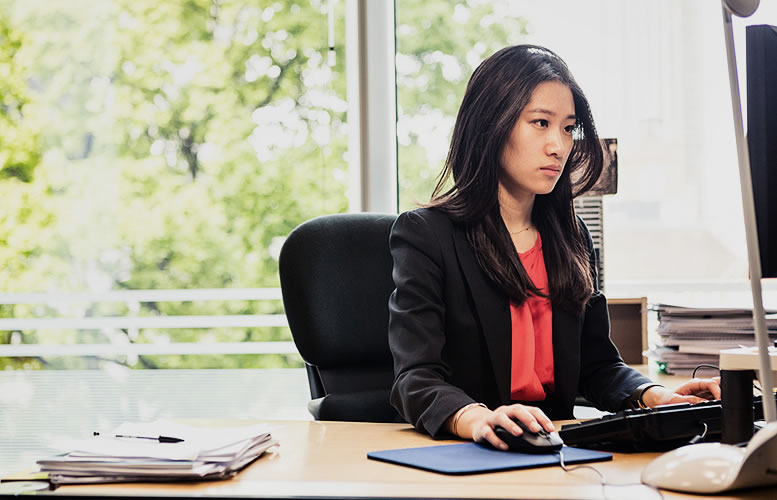 Emails: Once in the office, I check my emails and plan for the day ahead. I have received a draft witness statement from an associate in Moscow. I review it and compile a bundle of documents to be exhibited alongside the statement.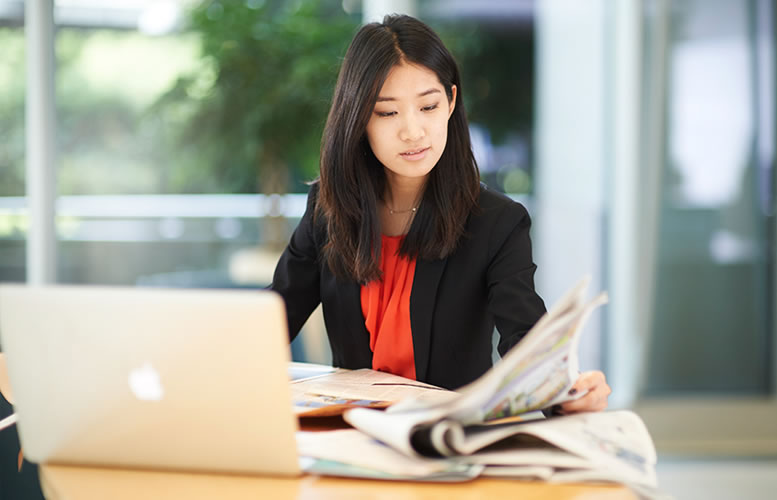 Research: I have been asked to look into recent developments surrounding a particular legal issue on a civil fraud action I am working on, which involves 11 defendants across seven jurisdictions.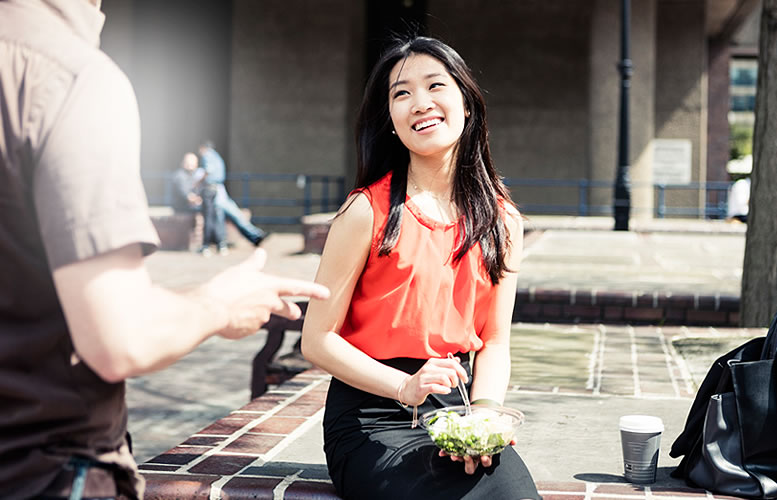 Lunch: I usually grab lunch with other associates and trainees in the London office café. If the weather's pleasant, we sometimes eat by the London Wall or the Barbican.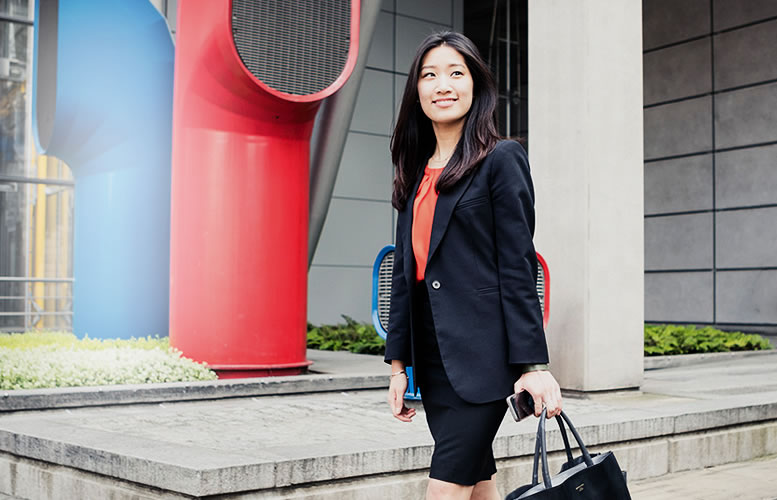 Court Hearings: I head off to the Royal Courts of Justice to attend a hearing on another case I am working on, take detailed notes and report directly to the client. On some days, I also file applications with the Court and liaise with the Judge's Clerk if necessary.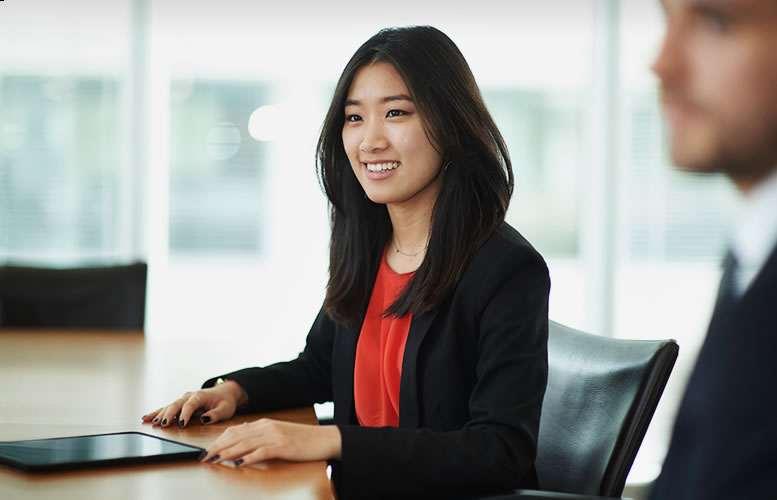 Meeting with Partner: I meet with my supervisor to discuss the results of my research and decide on our next steps.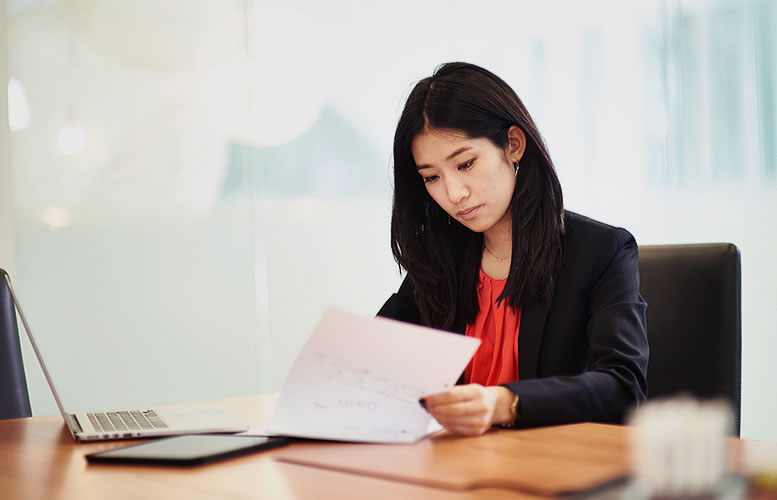 To-do list: Keeping very organised is crucial, so I always prepare a to-do list for the next day. Before leaving the office, I also check with my supervisor that I am not needed for anything else.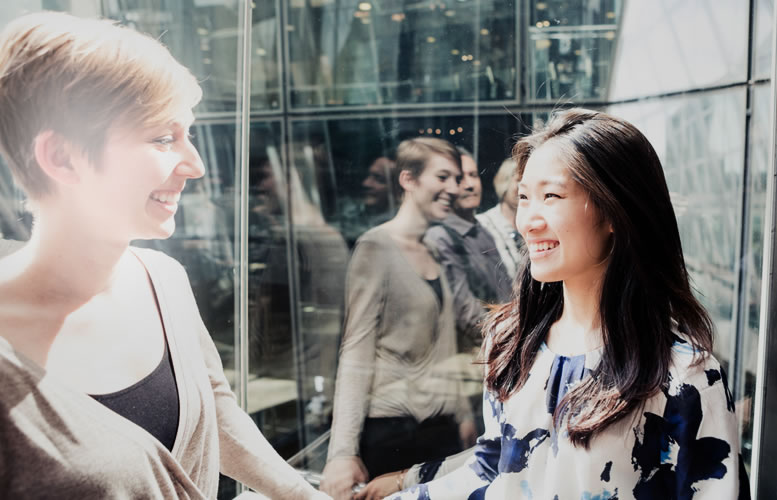 Socializing: I made good friends with many of the trainees during my graduate programme, and we often spend time together outside of work.
Career progression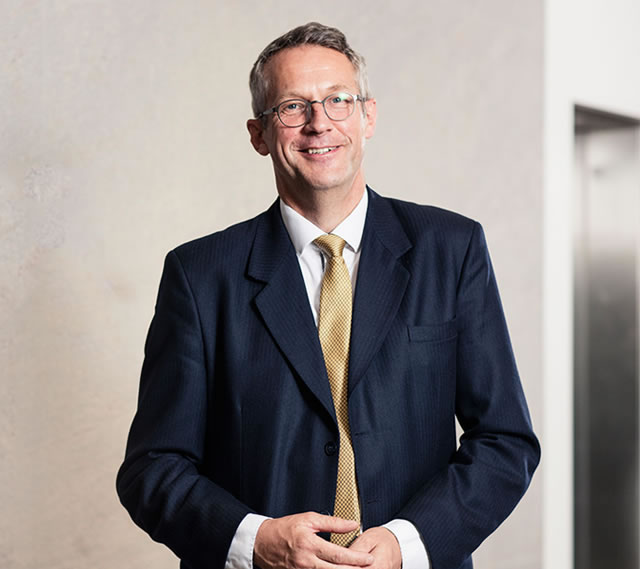 Career progression
From trainee to the global board
Tom Heylen trained with DLA Piper and qualified into the Corporate practice. He has since worked on a variety of international mergers and acquisitions. He became a Partner in 2005 and sat on our Global Board until December 2016. Now Managing Partner of the London office, Tom talks us through his career.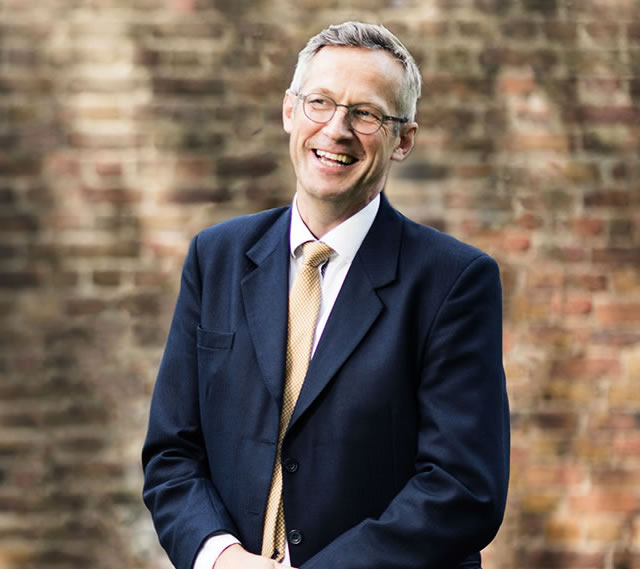 Career progression
Trainee
"I chose to train with DLA Piper because it offered more opportunities than other law firms. You have the ability to drive the business in a particular direction."
Tom Heylen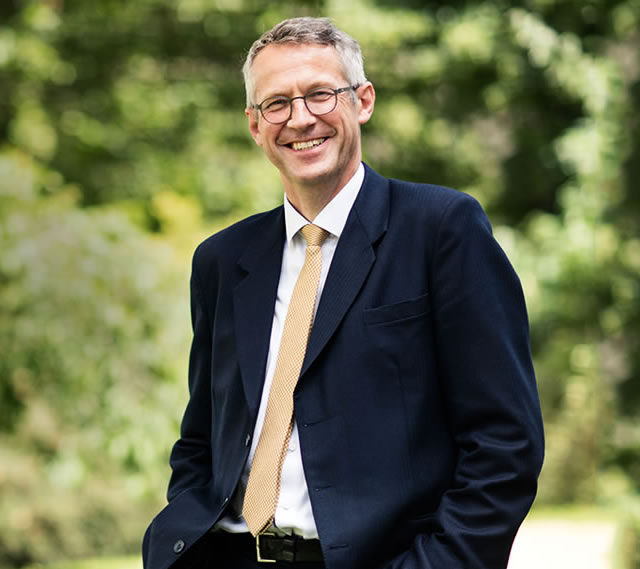 Career progression
Associate
"The juniors who you make relationships with when you are young eventually become the seniors. They are the foundations of your network later on in life, so don't ignore that."
Tom Heylen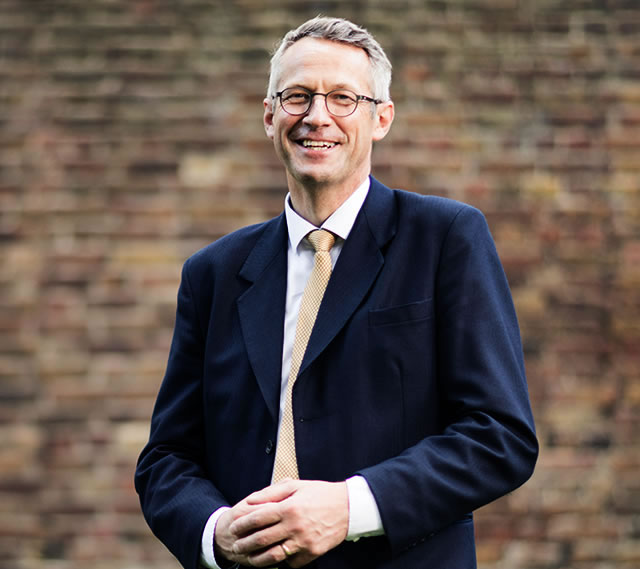 Career progression
Partner
"As a partner, you have more gravitas and credibility with clients. The transition in the work is quite natural, as you are already operating at that level."
Tom Heylen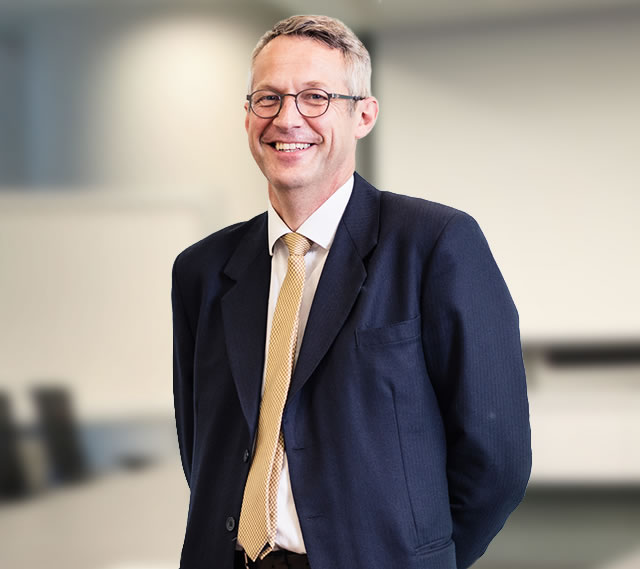 Career progression
Management
"I sat on the international global board until December 2016, and I am now the London office Managing Partner. There are multiple facets to my career: I haven't done the same thing from day one. That is one of the joys of it."
Tom Heylen