Opportunities
Work with brilliant lawyers. Develop your industry expertise. Experience life in a different culture. At DLA Piper, the possibilities are limitless.
First Year Insight Programme
Our insight programme is designed to give you an insight into life at a global commercial law firm. You will have the opportunity to hear from the firm's senior leaders, participate in professional skills training, gain an in-depth insight into our practice groups, and attend networking events.
The Insight Programme is aimed at first year law students or penultimate year non-law students, and is hosted in our London office.
Applications for our 2018 Programme are now closed.
Internship Programme
To give you an insight into what DLA Piper is like, we run an Internship Programme. The programme runs across three weeks and includes an induction programme and the chance to experience two different practice groups.

During the three weeks, you'll meet a range of people across the firm through a variety of talks and social events.
Graduate Programme
We offer Graduate positions across each office in the UK. During your placement you'll experience a number of rotations throughout our eight different practice groups, giving you breadth in your knowledge of the law as well as the practical skills that will stay with you for your entire career.

Our Graduates are also provided a once in a lifetime opportunity when they complete our International Induction in London with their global counterparts! Experiencing a full week of inspiring key note speakers, networking events and team building activities, you'll be leveraging our International network right from day one!

By the end of your Graduate Programme, you will emerge with a clearer understanding of where your talents and interests lie. The experience you'll have gained - and the networks you'll have nurtured - will provide a strong foundation for your future career at DLA Piper.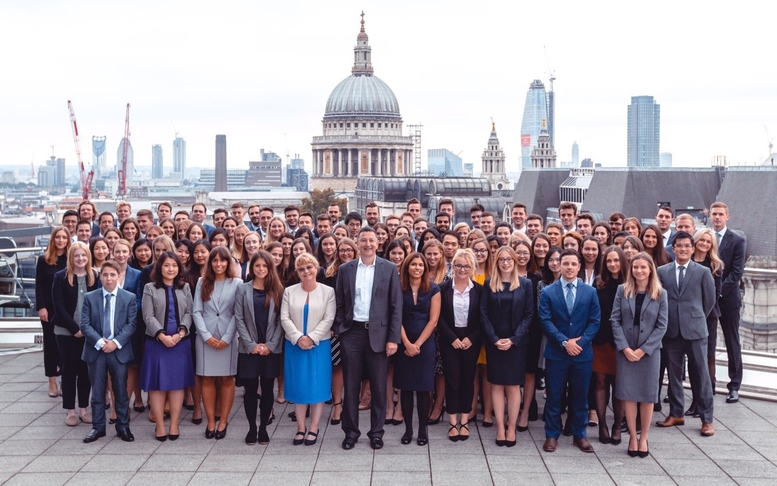 The Class of 2017 pictured with Simon Levine - Global Co-CEO - at the inaugural International Induction in London.
Open Days 
Open Days are a great way to learn about DLA Piper as a firm, and commercial law in general. Our open days aim to provide you with insight into life as a lawyer in a global law firm. You will also get hints and tips on the application process, as well as the opportunity to meet employees at the firm. They are aimed at applicants from all year groups and degree disciplines.
DLA Piper will be hosting Open Days in each of our seven UK Office locations:
Birmingham
Edinburgh
Leeds
Liverpool
London
Manchester
Sheffield
How to apply
Applications for our 2017 Open Days are now closed.
Applications for our 2018 Open Days will open in November 2018.
Events
We're always on the look-out for talented and passionate students! 
We visit a number of universities throughout the year so keep an eye on our events tab and Facebook page to see which events you'll find us at. Our Graduate Recruitment & Development team would love to meet you!