Today started early, about quarter to 6...am. I'd packed up my bags the night before so I hopped in the shower, adorned my outdoor-appropriate attire and met the rest of the DLA Graduates conducting a mass exodus from the Point A Hotel Liverpool Street at 6:30am. We boarded the coaches and set off on a circuitous route heading for a location which had remained a fiercely guarded secret!

At approximately 8.20am we arrived. The location? The Royal Military Academy Sandhurst. The eminent officer training school of the British Army for more than 200 years.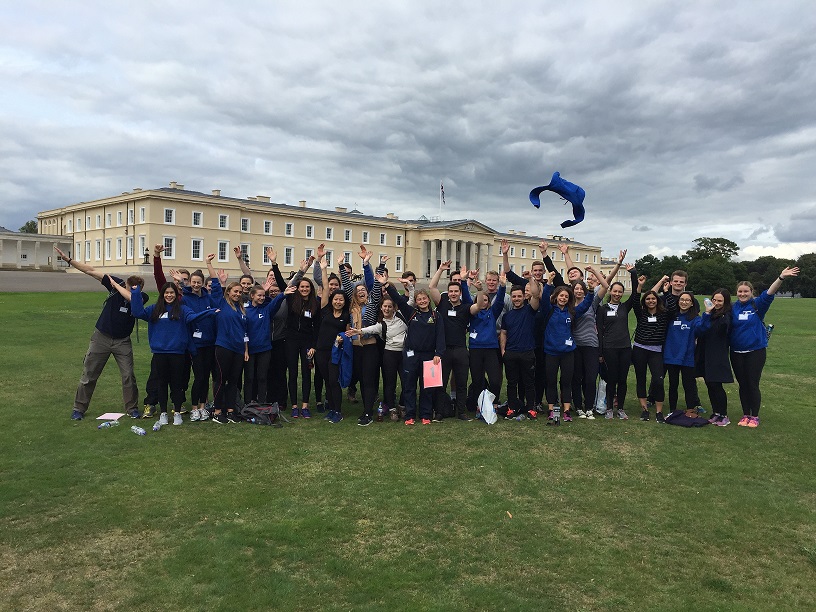 I have a keen interest in military history, so this was an extra special treat for me, while others aboard the coach began worrying about being grilled by PT instructors and were perhaps apprehensive. By the end of two days the reaction to our experience was universally positive from everyone I asked.

We were welcomed up the hallowed steps of Old College, past the portrait of the Queen and into the Indian Army Memorial Room, by the lead instructor Jake who explained the structure of the two days. We fuelled up on bacon croissants, dropped off our bags and proceeded with our teams to our first activity.

I was put into Red Team 3, led by Ed Cooke, a former Sandhurst Cadet and current Tank Regiment reservist. Throughout my time there he was supportive, encouraging and offered us useful advice in developing our mindset to tasks with military precision and poise. I was lucky to be in a great team of people happy to share roles, get involved and support each other, almost all of whom were from totally different offices or even countries!

The first tasks were outside, including forming a square from a length of rope while the entire team was blindfolded, a presentation exercise for a property development (which included a distraction Task that should have been ignored, but it required exploring Sandhurst to answer history questions so I willingly volunteered) and then command tasks in which random tools and objects were used to complete physical tasks after solving puzzles against the clock.
The best example was the hazardous material challenge where using ropes cans of 'chemicals' had to be moved in a certain order from one square to another without touching the floor, lest we be subjected to physical penalties: running to a tree. These were great fun, taught me lessons about efficient leadership and were outdoors without being physically demanding, more of a mental stimulation with careful dexterity required.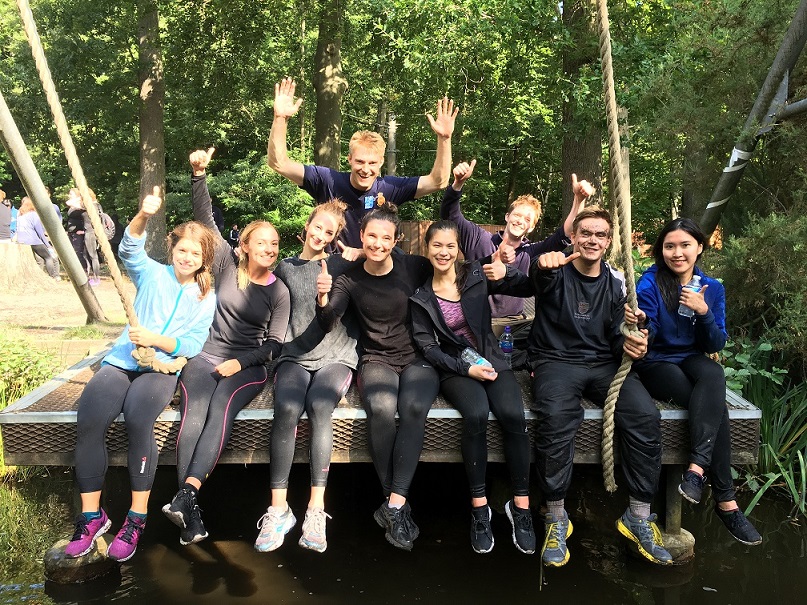 That concluded day 1 activities. We then retired to our cadet dorms, had a shower, slipped into smart casual and had our class photo on the steps of Sandhurst. The groups were then split up for a fascinating tour of the historic surroundings (which was probably my favourite part of the entire week, geeking out on history) and a BBQ with our teams in a white marquee within the grounds. All of the food at Sandhurst was delicious and in near military level portions, which I can safely describe as "above sufficient".

At the conclusion of dinner, we were told that someone by default would be staying in the room that Prince Harry stayed in during his education there. There's no way to prove whose it actually was, so I'll just say it was my room...

After a decent night's sleep in Prince Harry's old room I work up and at zero-seven hundred hours and tucked into a full English breakfast thinking that a sturdy meal would offer fortification for rigorous activities. Day 2 was even more fun and more military in nature, but still developed team spirit, leadership insights and general team building skills.

It began with a warm up at Sandhurst's assault course at which point I feared that I might be seeing my fortifying breakfast again. (Sorry, but I was worried there for a moment). Thankfully I didn't and the course, ran through in our team, was one of the best exercising experiences I've ever had, complete with crawling under barbed wire, rope swinging, wall climbing and an exfoliating mud bath in a huge puddle which I unintentionally dove into, to the great amusement of all around (and myself to be fair). Ed described me as looking "So war-y" which I was pretty chuffed with as a recognition of my efforts.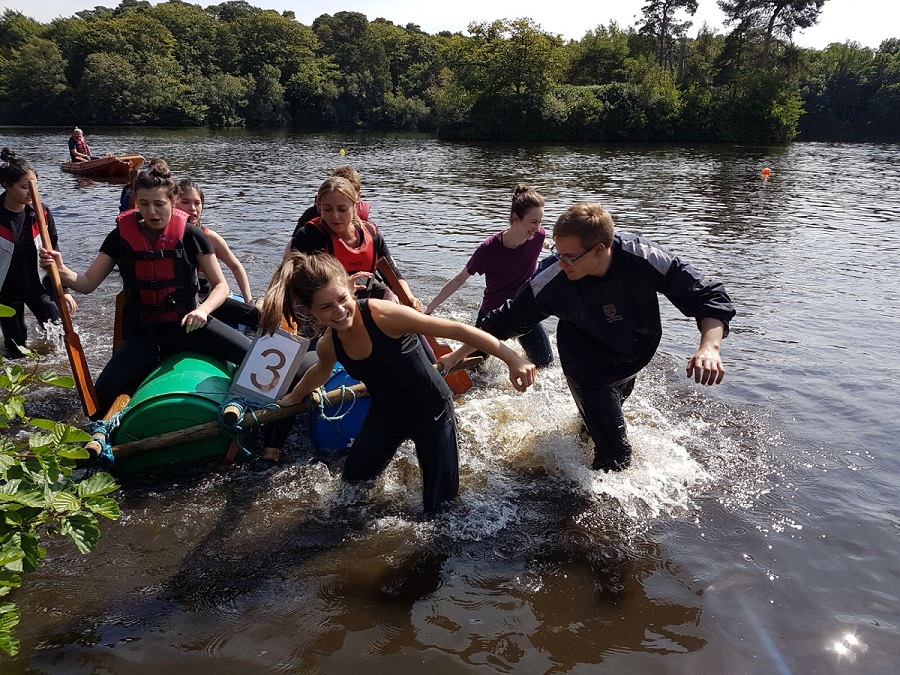 From there we constructed the HMS Cooke, named for our illustrious instructor, in the raft building challenge and went for a row before deconstructing it as soon as possible in a competitive team-based race. There were definitely worse ways to spend such a bright sunny day and I learned a few knots.

Our afternoon was consumed with the command tasks which included a blindfolded obstacle course, stepping stones and a spider web task, through all of which we had to transport a large, heavy stretcher. These drew on teamwork, leadership, balance and strength. They were fun, but occasional failure did lead to frustration! The exercise culminated back in the Indian Army Memorial Room where it all began, completing a range of challenges whereby different tasks equated to different levels of points. In truth, we soon learnt that it was an exercise in work prioritisation and therefore efficient use of time. This will be a skill soon put into practice in the office I am sure.

Before we were offered a final send-off by our instructors, I shared a bench on the frontal facade of Old College with a Brisbane colleague discussing what a great time we had had. I felt genuinely privileged to be sat among a beautiful historic setting which so few ever get to see, looking over a piece of sun-kissed English greenery having a civilised conversation with someone from the other side of the world, whom but for DLA Piper and this adventure, I never would have met. That is certainly not an experience typical of most graduates entering employment.

I left Sandhurst and the international induction itself, taking away with me new skills, perspectives on working life and business, friends and memories.